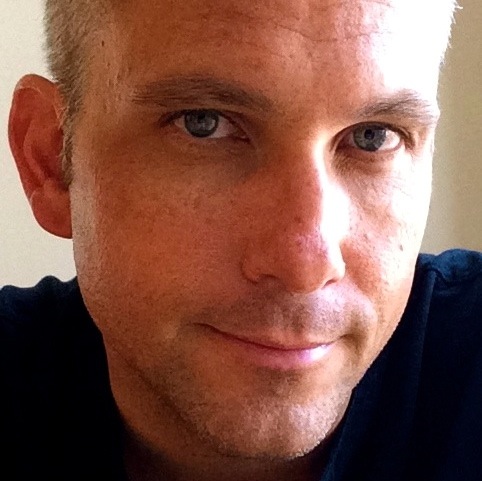 I'm a writer.
Hi there. My name's Charles Hodgkins. I'm pretty good at parallel parking, and once I made 95 out of 100 free throws. But more on those heroics another time. We're here to discuss work.
I've spent the better part of the last two decades writing and editing content on a variety of topics: food, music, urban environment, and, increasingly in recent years, travel and place. I've also written marketing copy here and speeches there.
My creative versatility fills needs well.
I'm an editor.
Although I've certainly had my work published in print — most notably by Rough Guides, the seminal series of international travel guides — the core of my experience revolves around bringing Web content to life.
From my earliest full-time editorial position as Staff Writer, Associate Editor, and finally Senior Editor with pioneering music website Listen.com (later Rhapsody), through my current role as Senior Copywriter with leading health content provider Healthline, I'm a highly respected writer, editor, manager, colleague, and foot soldier.
But don't just take my word for it — see what others have said about my work.
I'm a Swiss army writer and editor.
For the last several years, I've kept busy in a number of roles.
Capitalizing on my many years of music editorial experience — to say nothing of my many years of music obsessiveness — I write and edit advertorial copy for Southern California-based music licensing and creative agency Brandracket. It's a real good gig.
As an Author/Contributor for London-based Rough Guides, I've toured around my hometown and homestate — and ranged as far afield as North Dakota and Louisiana — to write first-edition titles such as Pocket Rough Guide: San Francisco, research updates to ongoing editions of several other print titles, and compose feature articles for Roughguides.com. It's as fun as it sounds.
And in 2015, I was thrilled to jump into the full-time office-gig pool for the first time in ages by joining Healthline, where I'm a key instigator and driver of a new, looser brand voice. I compose all kinds of marketing copy — from calls-to-action to detailed app descriptions — and also curate, write, and co-produce over 40 medical condition-specific newsletter editions each month. Just as importantly, I aspire to become king of the office ping-pong table over time. It's a solid company and another real good gig.
I'm efficient with my time.
I'm a patron saint.
Finally, I used to eat a lot of burritos. Then, I wrote reviews of these burritos. But the real punchline? Many people read these reviews.
Burritoeater.com, which I founded, authored, researched, and produced before retiring it in December 2013, provided me with a highly visible platform for writing about its namesake item and San Francisco's favorite homegrown econo-food: the burrito. I appeared on the Cooking Channel, I was labeled a "local folk hero" and "slabulous," and I even had the "patron saint of San Francisco taquerias" tag famously slapped on me by DailyCandy.
See a slew of additional press shout-outs here, including my punditry in The New York Times and a full-page piece in San Francisco Chronicle Magazine.
I also clean blinds.
In writing for print or the Web, I inject the ordinary with a sharp dose of vitality. Early evidence appeared as early as my junior year of high school, when my essay My Least Favorite Pastime: Cleaning Venetian Blinds garnered critical raves from my English teacher, the late Bob Morrish.
Kindly peruse samples of my published writing. You're bound to learn something valuable about hiking in Yosemite, an obscure band that could be hugely popular three years from now, an end-of-the-road town in Montana, or...how to clean Venetian blinds.